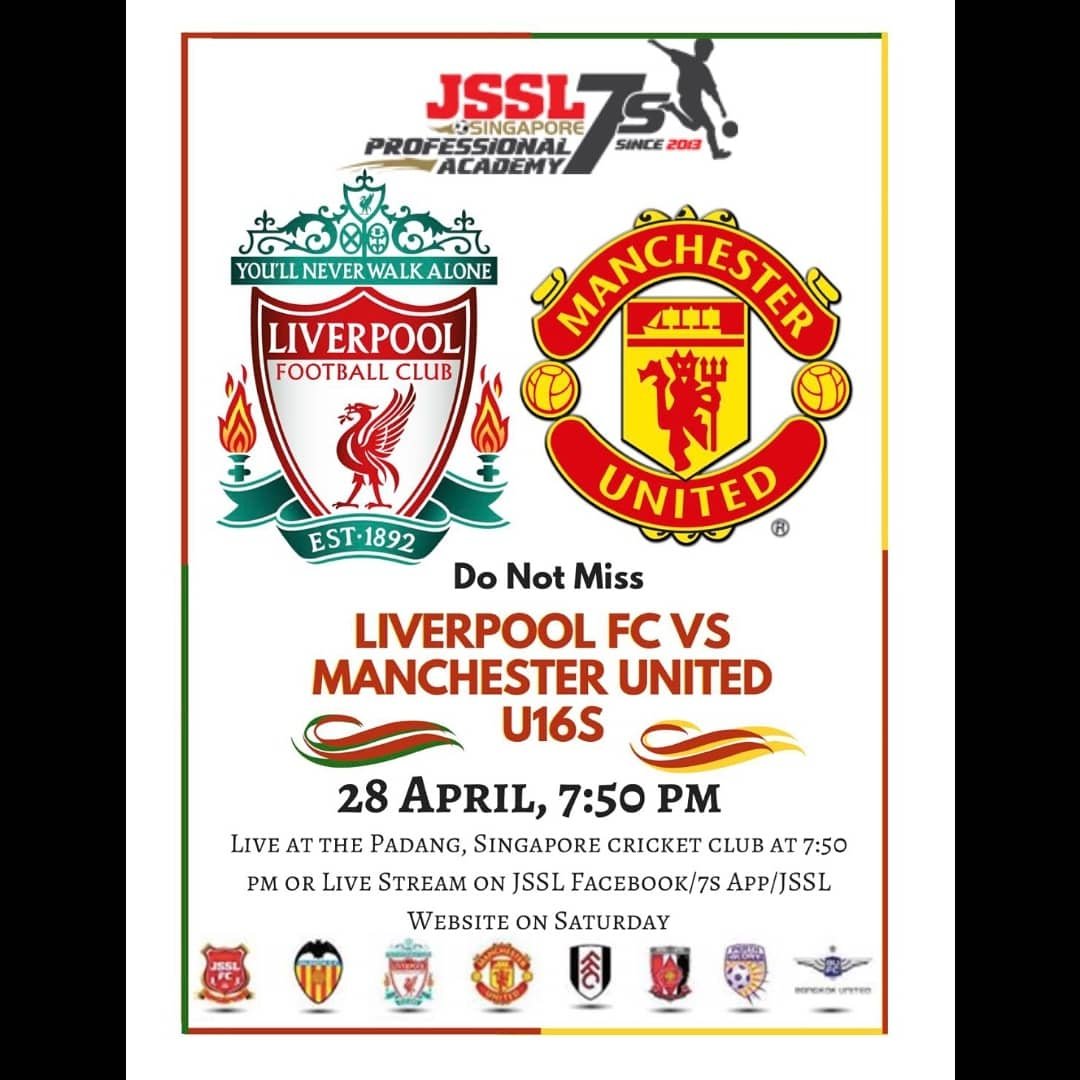 Hi to all Manchester United Supporters in Singapore! We will be gathering for the JSSL International 7's tournament for the Manchester United Academy U16s vs Liverpool Academy U16s match!
Date: Saturday, 28 April 2018
Time: 7.50pm
Venue: The Padang, Singapore Cricket Club
Entrance: Free
Come and join us at the Padang to cheer on the youth academy players from MUFC to beat the Scousers!! Interest parties do drop us a message @ www.facebook.com/muscsingapore!
GGMU!!
#MUSCS #United4United #JSSLSingapore #JSSLInternational7S #tournament #MUFC #LFC #LIVu16_MUNu16 #Padang #Singapore #Football JSSL Singapore